The leading Czech construction company Metrostav a.s. ordered us, among other things, also special crane with a rotating crab.
Armozávod, Division 6 of Metrostav needs to handle bundles of reinforcing wires for its production.
For this application, we supplied a crane with a rotating crab equipped with a magnetic crossbeam, which quickly, safely and comfortably grips a bundle of reinforcing wires. Convenient unloading without the need to stop the truck precisely is enabled by a swivel crab of its own design with Stahl hoists
The crane is equipped with several protective elements that prevent the traverse from entering the crane runway structure or ensure a entering the area of the office building.
Due to its location in an outdoor environment, the structure is equipped with all the necessities to protect it from adverse weather. As always, the crane is equipped with a number of accessories ensuring that all the requirements of our client are met.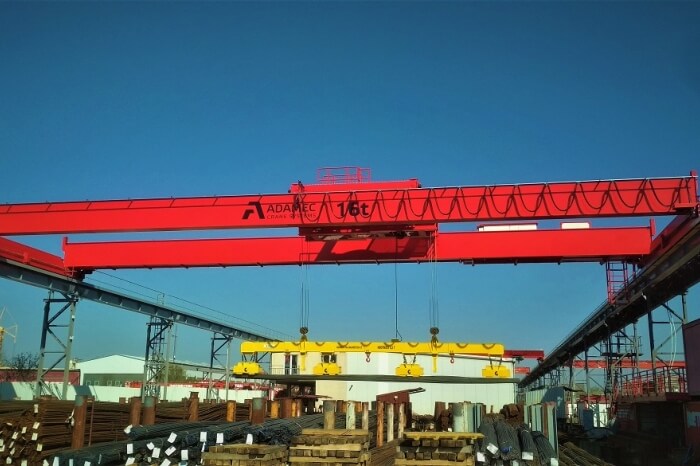 ---